4 Ways to Enjoy Lake Life at Pier B This Summer
Resting on the waterfront has many perks, but one of our favorites has to be the use of our docks in our on-site slip during the summer months. It just so happens the docks are going in for the season on May 9, and guests and locals alike will be able to enjoy all the fun of lake life at Pier B!
Here are a few of the best ways to enjoy Lake Superior from Pier B:
Guests have the ability to launch and dock their boat during their stay.
Providing easy access to the Duluth harbor, guests can bring their boat for a getaway on the lake. Take in the hillside views, enjoy some fishing, and simply soak up some sun before heading back to Pier B for the evening.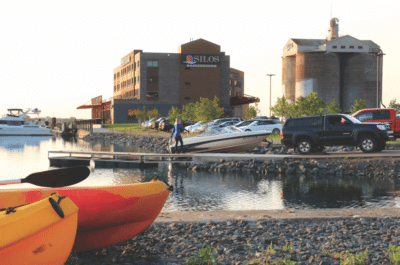 Local boaters can stop by and dine at Silos Restaurant. 
Live in the area, cruising the lake, and craving some delectable food and drinks? Come through the Pier B bridge to dock and dine at Silos Restaurant. Offering indoor and patio dining options with a menu to feast your eyes and stomach on – Silos is the perfect stop before heading out again.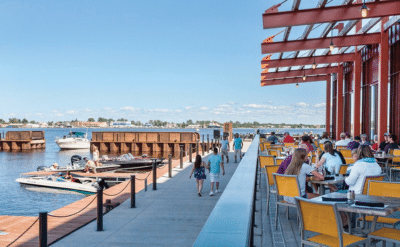 More into dining on the boat? Silos offers dockside to-go daily for those hungry out on the water. Just call 218-336-3430 to place a dockside to-go order.
Your Boat Club boat rental is housed right at our docks. 
Looking to get out on the lake during your getaway, but don't have a boat of your own? Your Boat Club offers a variety of boat and pontoon rentals available for a full or half day. Visit yourboatclub.com to reserve and Pier B's team will have the boat prepared at our docks for you when you are ready to hit the water.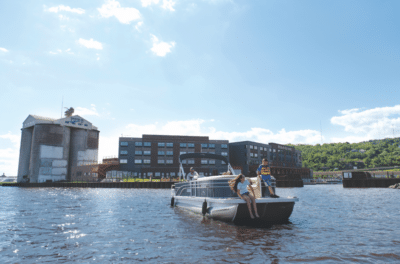 Explore by paddleboard, paddle boat, water bike, or kayak. 
Bring your own or ask the front desk about our water sport rentals! Cast off your kayak, paddleboard, water bike, or paddle boat from our launch for Superior adventures within our slip or out in the harbor. *Please bring your own life jackets. **We no longer offer on-site kayak rentals, we advise to bring your own.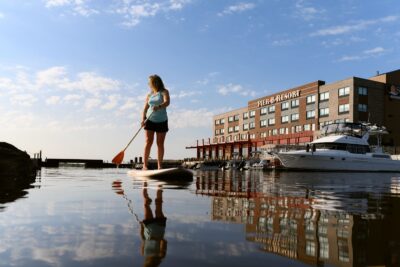 There are so many ways to enjoy Lake Superior in the summer and we are happy to be able to offer easy access to the water! Planning on using our slip? For the convenience of all guests stepping on or off our shores, the Pier B private bridge opens upon request from Memorial Day through Labor Day– guests can call 218-481-8888 and a Pier B team member will assist.