The Home Base for Your Duluth Autumn Getaway
Placing you in the center of Duluth's natural beauty, Pier B Resort Hotel is the perfect home base for your fall getaway for the explorer's soul ~ both on and off site! 
Offering memorable amenities and activities, wander by land with one of our rentable bikes, electric scooters or bikes (we even have e-bikes!), or pedal carts. Or see what you can sea on a paddle board, paddle boat, water bike, or by utilizing Your Boat Club. 
Just 800 steps (or pedals) from bustling Canal Park and close to numerous of the city's most naturous trails, however you like to adventure – we've got a trail, park, or attraction to kick off your autumn getaway with flying colors.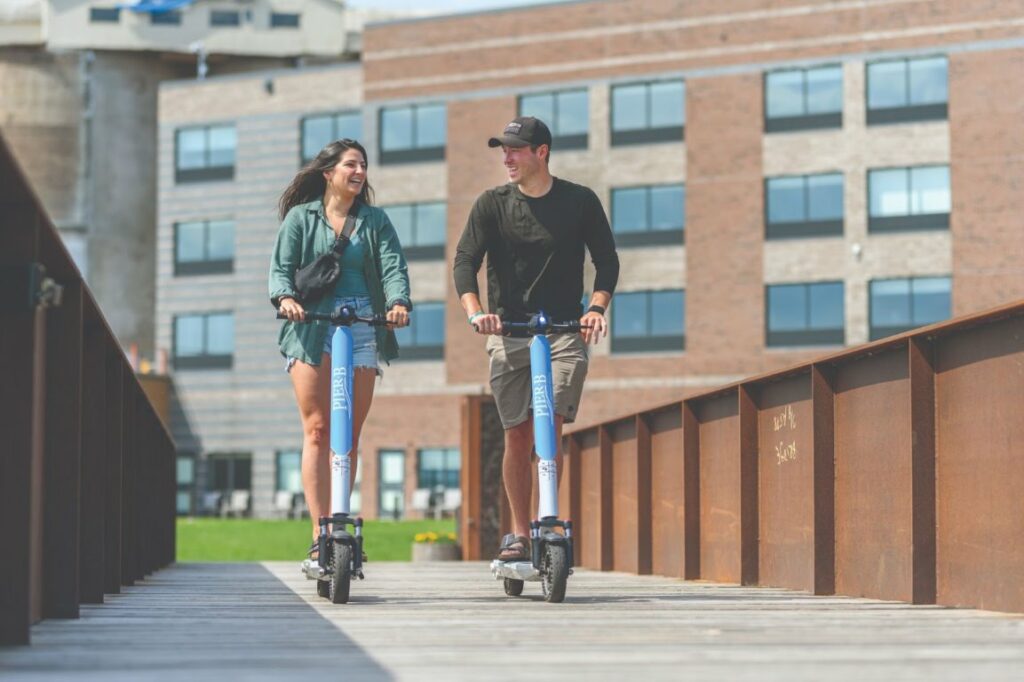 Hike Like a Local
Pier B is surrounded by gorgeous trails ranging in difficulty and all include breathtaking sights. Whether you are searching for a splendid overlook, soothing rivers, or singing birds and other wildlife – Duluth offers beautiful options fit for your style. Many of our trails are also dog friendly (like our resort), so we always suggest packing a lunch and the pup for a great outdoor adventure. 
A few of our favorite local trails: 
• Ely's Peak
• Lester River Trail
• Hartley Nature Center Loop • Jay Cook State Park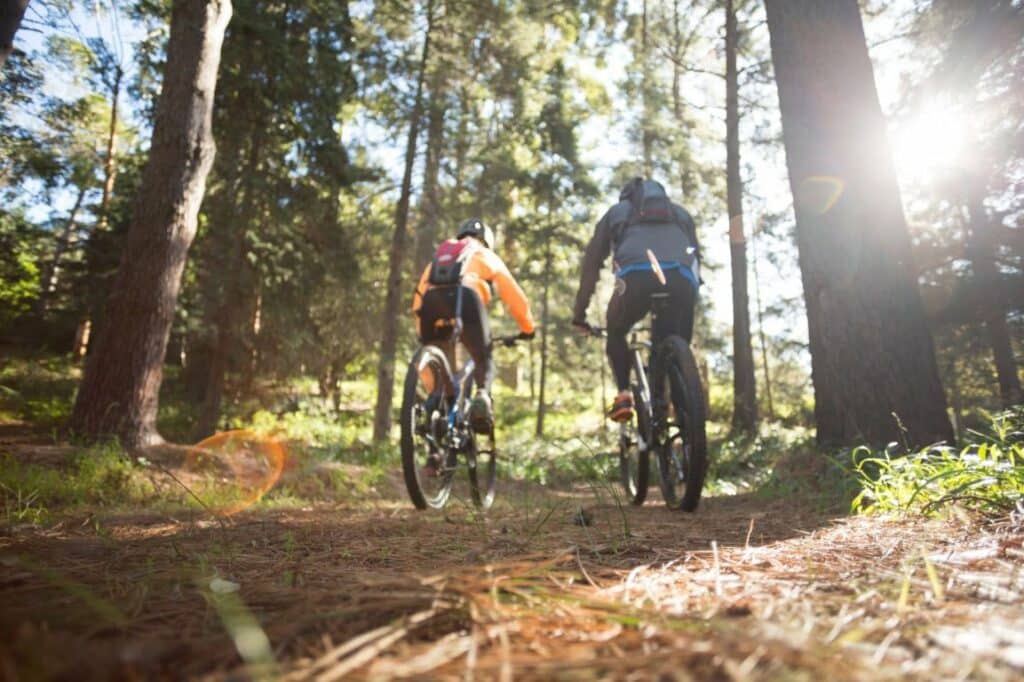 Bike Like a Local
Hop on the trails and enjoy some of the area's greatest biking routes. The Duluth Traverse offers a variety of main trails for the biking enthusiast, featuring a 100-mile system of natural surface trail, built for mountain biking and extending the entirety of Duluth.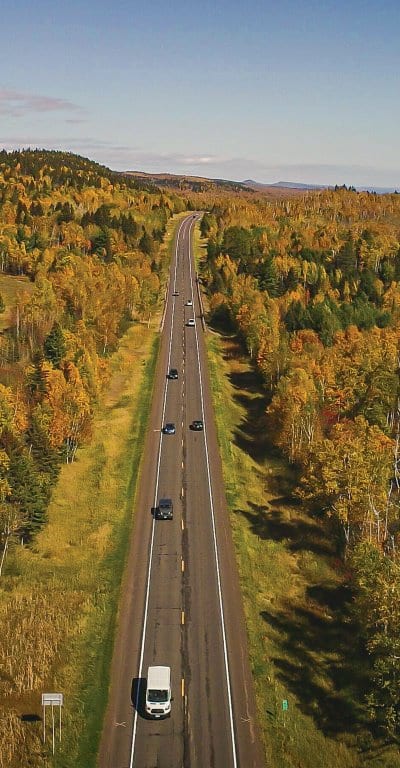 Wander Up the Shore
You know the phrase "It's a perfect day for a drive", well with quick access to a day trip up the North Shore – every fall day becomes that perfect opportunity. Put the car on cruise and enjoy a mini road trip to explore some amazing trails, overlooks, and pit stops along the way. Check out the peak fall color report 
here
– -they typicaly update this after Labor day through the end of the peak season.
We highly recommend checking out:
• Tettegouche State Park Trail
• Split Rock Lighthouse
• Fantasia Overlook
• Castle Danger Brewery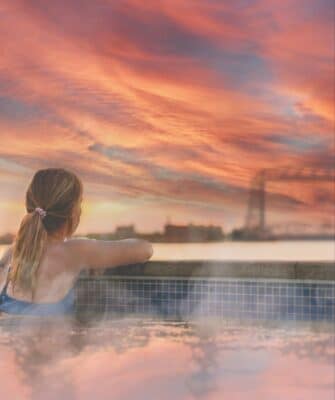 Reset, Refuel, & Rest
After being on the go all day exploring our local trails or the Northshore, take a moment to breathe with one of our relaxing amenities including lounging in our outdoor hot tub with a signature cocktail from Silos. Don't forget to roast some 'mallows with our free s'mores kits around the fire pits while taking in our harbor view. 
Book now
to lock in your preferred dates for your fall getaway right here at pierbresort.com or call
218-481-8888
!