Your Ultimate Getaway to Bentleyville
🎶 It's the most wonderful view of the year 🎶 – and a stay at Pier B during the winter gives you a front row seat to the Bentleyville Tour of Lights show! The glow from over 5,000,000 lights can be seen from our very windows, bringing an extra warmth and joy to the chilly season and a wonderful night light to end your evenings.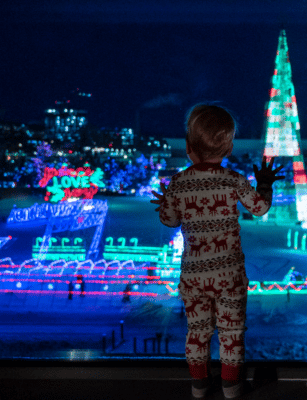 Open evenings from November 19 – December 26, Bentleyville has become a yearly tradition to locals and visitors alike. A can't miss for all guests to tour from 5-9 pm Sunday-Thursday and 5-10 pm Friday-Saturday, there is something fun for everyone. 
With displays including Duluth's most famous landmarks, popular holiday tunes and cartoons, and tributes to the armed forces and first responders there are plenty of photo ops to capture. Along the tour cookies with hot chocolate, fresh popcorn, and marshmallows for roasting are available to add to the seasonal festivities. Best of all, kids are able to visit with Santa as well as Mrs. Claus, their Reindeer, and other winter friends!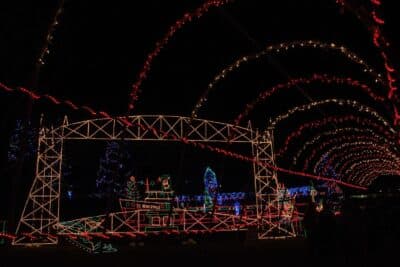 And when you stay at Pier B – our Bentleyville Express Wagon will bring you right to the start of the tour! No need to wait in a long line for parking. After you're done walking through the lights, the wagon is available to bring you back to our resort for a warm seat next to one of our fire pits or in the outdoor hot tub.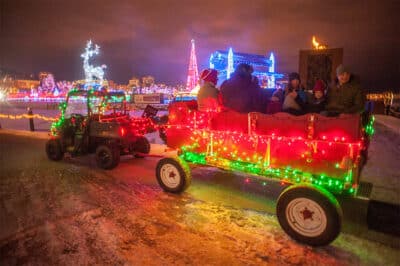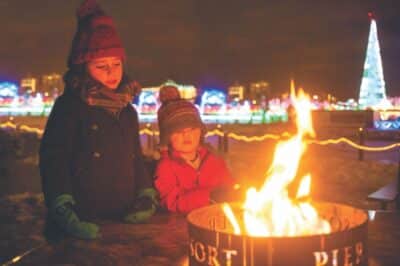 Our own Silos Restaurant provides a cozy atmosphere for a nice meal and drinks, including food and drink specials during the event, right on-site! Did we mention Silos's windows offer a spectacular view of the displays? Dinner and a show has never looked so bright.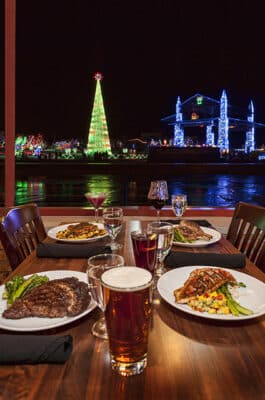 Pier B also has various on-site activities created to make your winter stay memorable. Play around on one of our winterized pedal carts, learn new tricks with our Pier B Pup Ambassador Tugboat during Tug Time, roast some tasty s'mores on the harbor lawn, or enjoy seasonal tunes by local musicians in our lobby. 


With our Bentleyville 15% Off Special, we look forward to making your winter the 🎶 Happiest season of all! 🎶