Why Guests Vote Pier B the "Best Place to Stay in Duluth"
We don't take it lightly that we have been voted the "Best Place to Stay in Duluth" on multiple occasions. We are proud to see guests come back to stay at our resort each year, recommending us to their friends and family, and telling us why they love to stay with us! Here are a few of the reasons why, that we hear about most frequently, that vacationers decide to stay with us during summer in Duluth.
Festival Season Headquarters
We love that Bayfront Festival Park is our neighbor – and our guests do too! While it puts you in a front row view of the Bentleyville lights during the holiday months, the lake-front lawn is also bustling with concerts, art shows, and brew events during the summer! Stroll across our slip bridge to be in the middle of the action or take it in from our harbor lawn for a bit of a more spacious viewing experience! 
Some of our guests' favorite Bayfront annual summer events include Rock the Bayfront during Grandma's Marathon weekend, Duluth's Fourth Fest, Bayfront Blues Festival, Art in Bayfront Park, and Oktoberfestival. Check out the entire summer calendar here!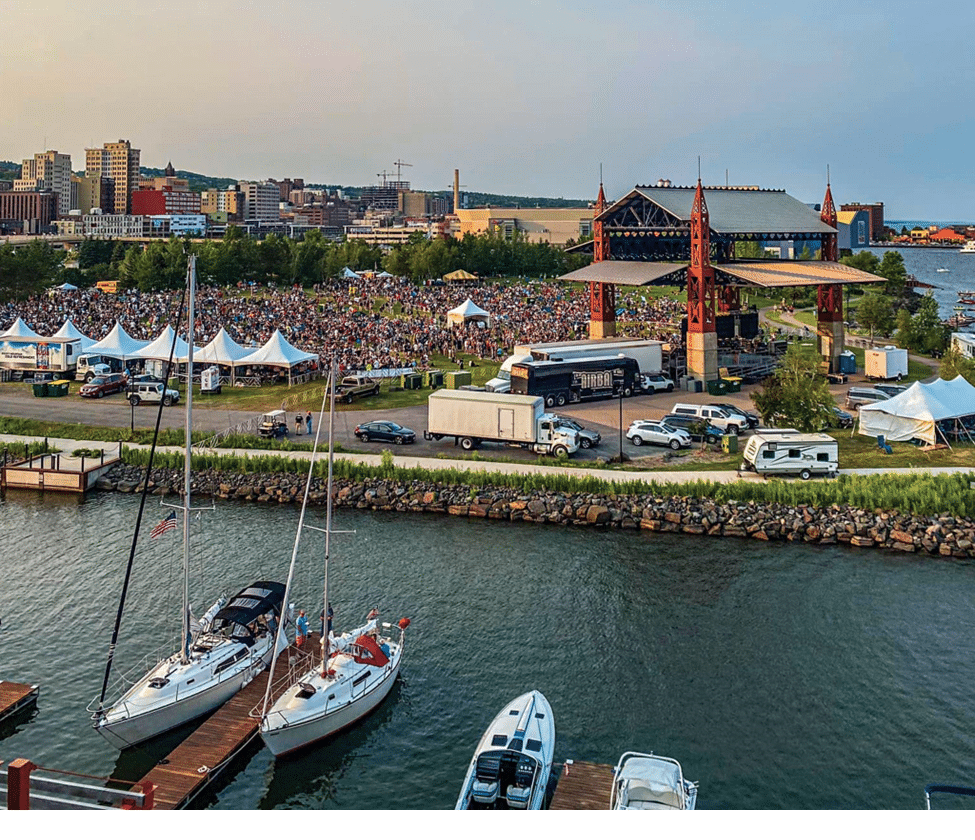 Location, Location, Location
Being located in the heart of Duluth attractions, nestled right on the greatest Great Lake makes us the perfect homebase for guests wanting to fill their getaway up with adventures and sightseeing. Our property provides grand views of the Aerial Lift Bridge from the sprawling lawn as well as our harborside rooms – so you can watch the ships navigate their way in and out of our port. You can also navigate your way to our on-site restaurant, Silos for waterfront dining and drinks!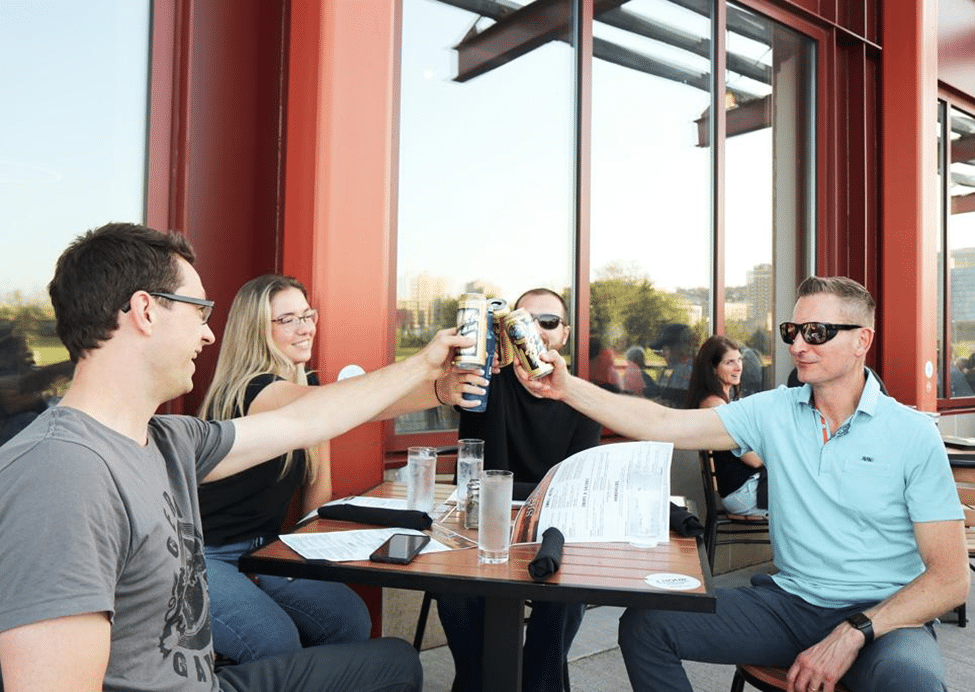 Booking a stay at Pier B puts you minutes from the most awe-inspiring hiking trails and overlooks, adrenaline pumping biking trails, relaxing craft breweries, as well as local and visitor favorite restaurants. Summer is the prime season to ride, walk, or drive the short trek to Canal Park and the Lakewalk to meander all the small shops and eateries that make Duluth, well, Duluth!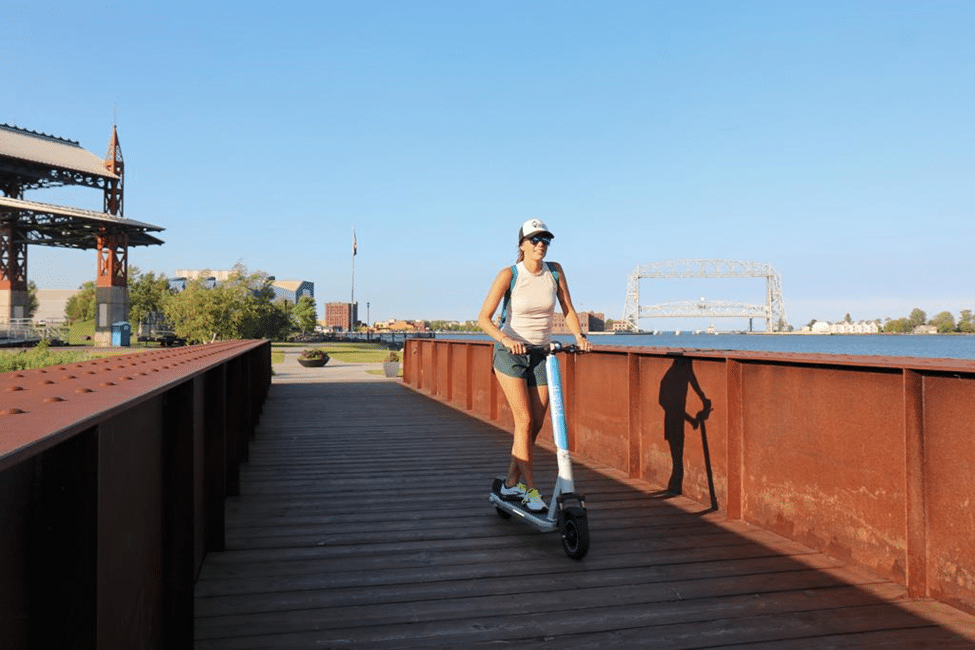 On-site Activities
Our 7.4 acres of land is the place to be on summer days in Duluth. As mentioned, our lake view is the perfect backdrop for your afternoon full of lawn games or a pick-up game of basketball or pickleball on our Sport Court. Our front desk is happy to help you with a bike, pedal cart, or electric scooter rental and can get you rolling in the right direction. Feel like taking it easy? Get cozy during sunset at one of our firepits!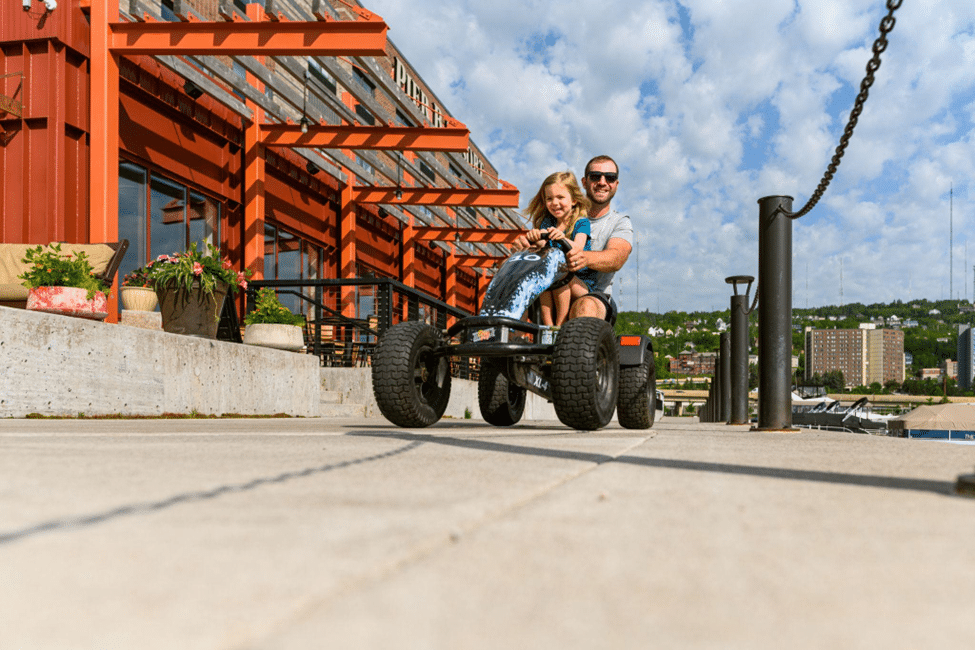 Want to hit the water? We offer paddleboards, paddle boats, and water bikes for rent to use in our slip. Or head across the lift bridge to Park Point to enjoy some swimming in Lake Superior, sand volleyball, and a BBQ!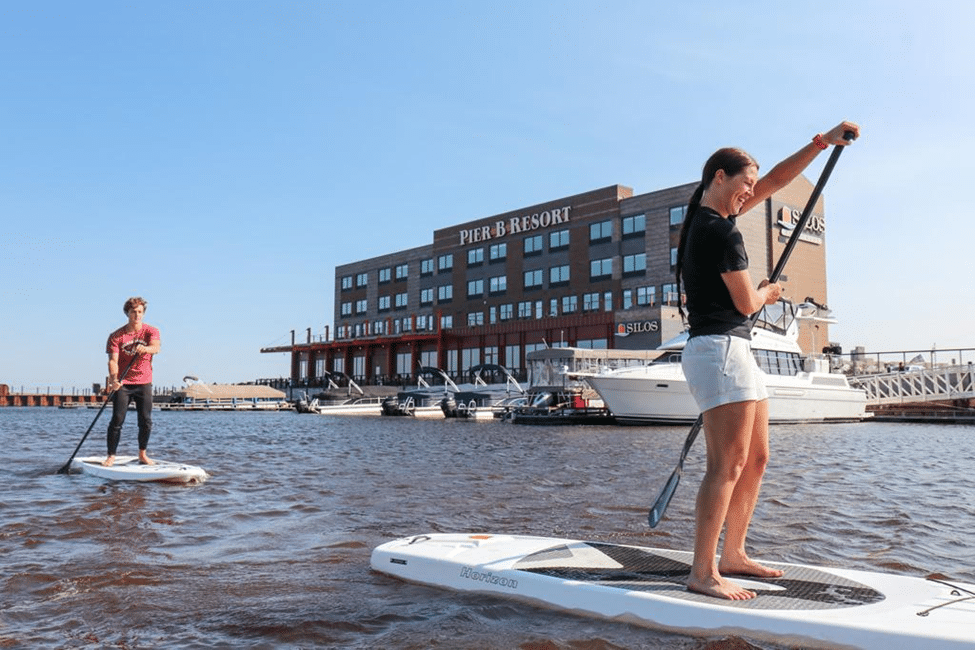 The list of summer fun goes on and on here in Duluth, however don't just take our word for it. Book your next vacation with us and see first hand why travelers fall in love with a stay at Pier B and find your new favorite sunny activity on Lake Superior to tell us about! 
Book your room now by calling 218-481-8888 or book online.