Our Lake is Calling ~ Don't Ignore it This Fall
The largest freshwater lake in the world has a certain magnetism about it. Pulling you towards it, beckoning you to come and relax along its shores. Explore its hidden treasures. Slow down and listen to the waves. Play and paddle within its waters. Luckily for us and our guests, Pier B makes it easy to answer the lake's call – placing you next to the undeniable allure of Lake Superior and providing the amenities and space to enjoy all of its autumn splendor.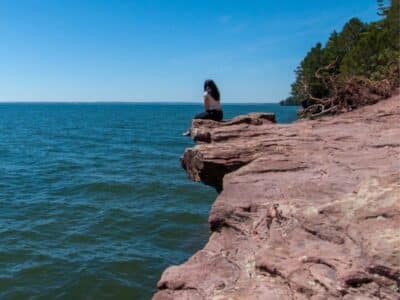 Time to Relax
Pause the busyness of everyday life and breathe in the tranquility of Lake Superior. Experience the leaves changing through the windows of your comfortable suite. Rest on our Harbor Lawn while watching impressive ships navigate through the Aerial Lift Bridge, sipping on a signature cocktail or craft drink from the bar at Silos Restaurant.
Come dinner time, savor memories and meals within our beautiful restaurant before heading back outdoors for an evening around our fire pits. Catch one of our on-site events, including our Courtside Concert Series, and book an appointment with Cedar and Stone Nordic Sauna to refresh by the lake.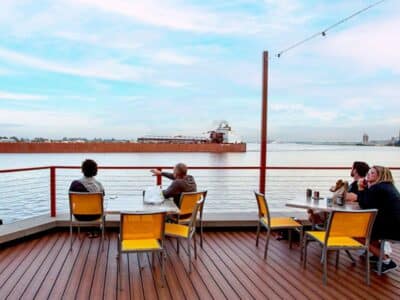 Time to Explore
Looking for a day trip up Superior's scenic shore? We are experts at recommending which shops to stop at, places to eat, and sights to view.
Spend the day meandering Tettegouche State Park, stop by Betty's Pies for a must-try famous pie, and swing into the Great! Lakes Candy Kitchen for some souvenir homemade goodies for the drive back to Pier B for a relaxing evening…just as one example.
Don't want to leave Duluth? Some of the most picturesque vistas and golden covered trails are located within our city limits! Leave your footprints and find your newest favorite hiking spots along the Keenes Creek, Lester Park, or Chester trails.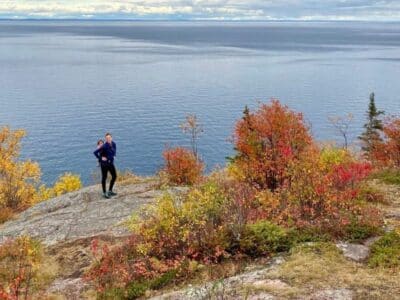 Time to Slow Down
Escape the hustle of your day to day and soak in the serene sunrises and sunsets around Lake Superior. Wander along the shores to Canal Park and the Lake Walk, watch the waves roll in and out, and find a slower view on life. We find it is simply easier to breathe when we run on lake time.
Scrap your day's itinerary and see where a day by the lake takes you. You don't have to be anywhere. You don't have to do anything. The day is yours. Skip rocks. Dip your toes in. Close your eyes on a bench and simply listen to the wind and the waves and the birds and the laughter and the lake life joy of those around you.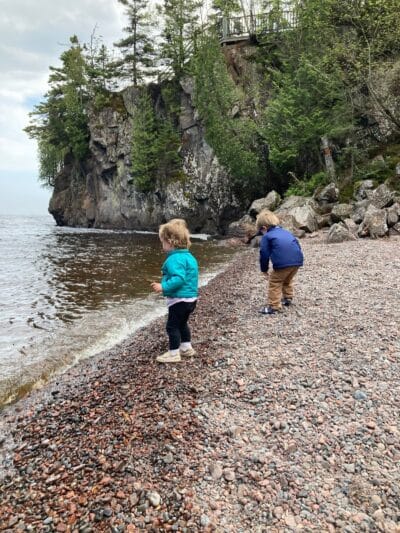 Time to Paddle
Tread through tranquil waters and explore the coast of the Greatest Lake.
Rent a boat from Your Boat Club (the season wraps up October 1, so get your reservations early!) and start your adventure from our boat slip. Have your own kayaks or paddle board? Pack them along and push off along the shore. Our waterfront offers a convenient way to get out on the lake and back on land easily.
A stay on our lake is the perfect way to awaken your spirit and rejuvenate your soul. Don't ignore its call this season ~ book your stay now at pierbresort.com.