Covid Response
COVID-19 RESPONSE
Pier B Promise to Our Guests
The staff at Pier B is committed to our guest's, employee's, and community's safety and health. We promise to go above and beyond in our sanitizing and safety measures in order to ensure all of our guests have a safe, pleasant, and relaxing experience while staying with us. We will continue to monitor advisories and updates closely regarding COVID-19 from the CDC, WHO, and our local healthcare officials. Please read below to learn more about our elevated standards and protocol.
Face Coverings Required: In compliance with the City of Duluth's mask mandate, all guests must wear a mask while inside our public spaces beginning Friday, January 14 at 5:00 pm until further notice. Masks are not required while in your guest room, while eating and drinking, or using our pool area. Children younger than the age of 5 and adults with medical conditions in which a mask would hinder are exempt from this mandate.

Your safety and the safety of our staff remain our main priority. Thank you for your cooperation.
Face masks are available at the front desk should you need one.
Hand Sanitizer: Hand sanitizer dispensers will be available at the front desk, Silos Restaurant and Bar, entryways, elevators, fitness center, pool area, and meeting spaces.
Guest Rooms: Along with our normal cleaning protocols, the housekeeping staff will disinfect each room's water faucet handles, toilet seats and handles, door and furniture handles, key readers and other high-touch items including television remote controls, nightstands, doors, telephones, in-room control panels, light switches, temperature control panels, alarm clocks, luggage racks, railings and flooring. All guest rooms have their own HVAC system, which will be regularly cleaned and/or have their filters replaced.
Stayover Service: For guests staying multiple nights, we offer stayover service by request. Our Room Attendants will not enter occupied guest rooms, so should you require stayover service please place the "Tidy Up" door hanger on the outside of your door when you leave your room. Stayover service is available from 10 am – 2 pm daily. Should you need anything outside of these hours, please dial zero for front desk assistance.
Additionally:

You may deposit used towels in the designated bins located in each hallway

Trash cans and recycling bins are located in corridors for guest use

Should you need extra supplies after hours, our staff can provide you with an amenity bag that

includes essentials such as soap, shampoo, or towels
A complete bed sheet change is available on the THIRD NIGHT of any extended stay upon request

Breakfast To-Go: Breakfast to-go is available for all guests. Pick up your order slips at the front desk and drop off in the "Breakfast To-Go" order box outside of Silos Restaurant by no later than 10 pm the night before. Your order will be ready for pick up at the time designated on the slip.

Pool and Hot Tub : Our pool and hot tub are open for guest use.
Employee's Safety & Health
COVID-19 Training: All employees will receive training on COVID-19 safety and sanitation protocols with more comprehensive training for our teams with frequent guest contact including Housekeeping, Food and Beverage, and Hotel Operations.
Personal Protective Equipment (PPE): In compliance with the City of Duluth's mask mandate, all staff must wear a mask while inside our public spaces beginning Friday, January 14 at 5:00 pm until further notice.
Hand Washing: All employees have been instructed they must wash their hands every 60 minutes (for 20-seconds) and after any of the following activities: Using the restroom, sneezing, touching the face, blowing the nose, cleaning, sweeping, mopping, smoking, eating, drinking, going on break and before or after starting a shift.
Our desk staff is available daily and can be reached by phone at 218-481-8888 or by email at guestservices@pierbresort.com should you have additional questions.
Please stay safe and healthy. We appreciate your support– thank you for your trust.
Jon Driscoll
General Manager
Pier B Resort Hotel
218-336-3438
jdriscoll@leisurehotel.com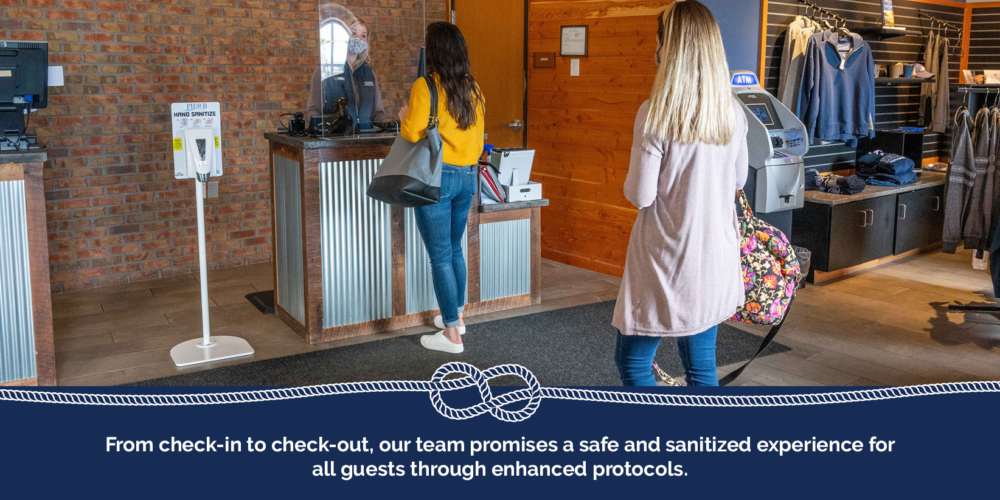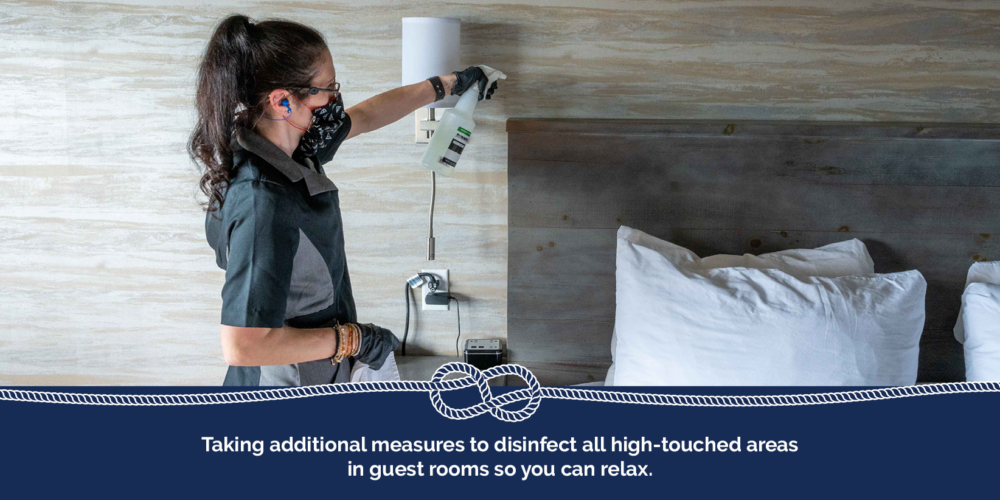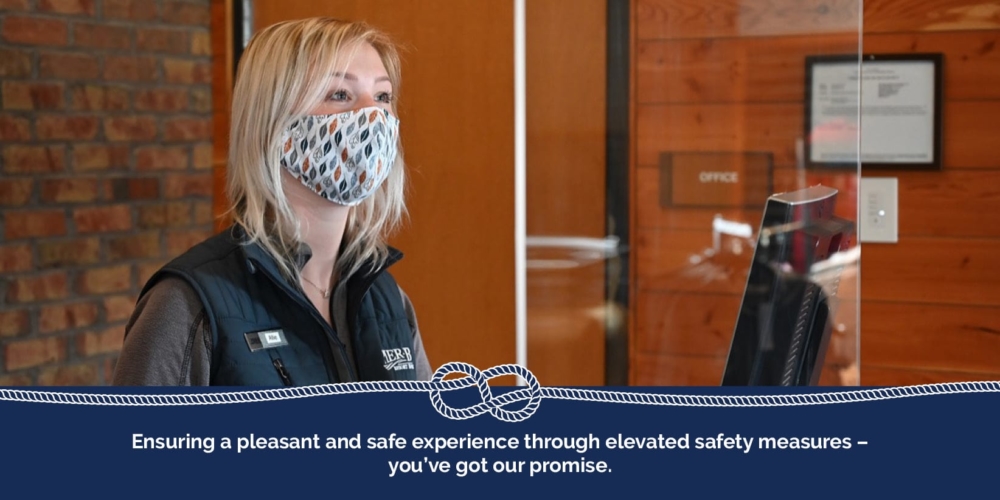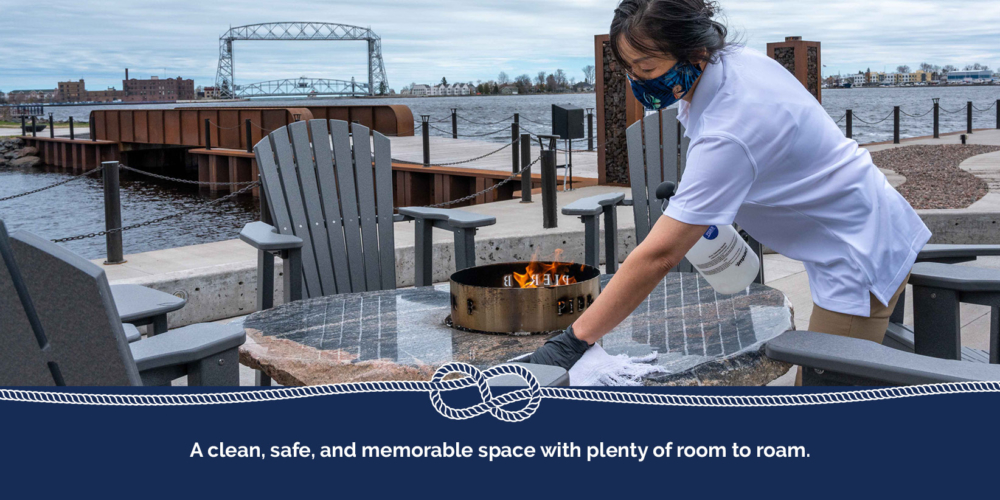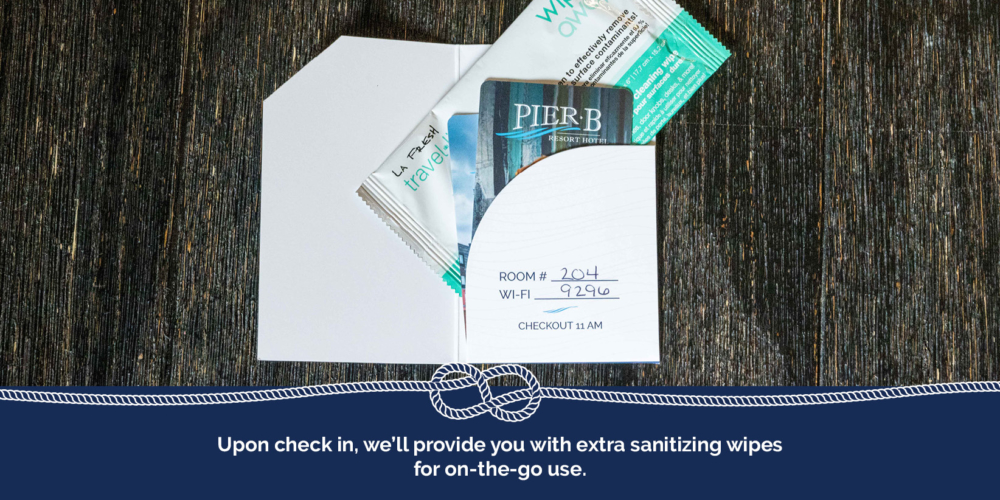 Additional COVID-19 information to reference:
General
Handwashing
Respiratory etiquette: Cover your cough or sneeze
Social distancing
Housekeeping
Employees exhibiting signs and symptoms of COVID-19
Training