Silos Restaurant
Watch ships navigate the Duluth-Superior Harbor from the unrivaled vantage point at Silos Restaurant. Or, navigate your own boat into our private harbor as you drop in for lunch or dinner. Either way, we've designed Silos Restaurant so you can de-stress in our exceptional setting –somewhere between your app and entrée, you'll realize that the world does revolve around you. Our creative, elegant menu features locally-sourced dishes inspired by our exceptional access to land and water, and our imaginative drink selection is sure to tantalize your taste buds. With a visit to Silos Restaurant, experience the unexpected.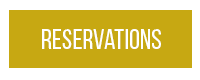 Hours
Breakfast: 7 a.m.-11 a.m. Every day
Lunch: 11 a.m.- 4 p.m. Every day
Dinner: 4 p.m.- 9 p.m. Sunday through Wednesday
4 p.m.- 10 p.m. Thursday, Friday, and Saturday
Bar:
11 a.m.- 11 p.m. Sunday through Thursday, 11 a.m.- 12 a.m. Friday and Saturday
Happy Hour
3 p.m. to 6 p.m. Sunday through Thursday
$2.00 off all drinks at the bar and $7 starters
View our Menus
Holiday Info.
Christmas Hours:
12/24 (Christmas Eve) open until 2:00pm
12/25 (Christmas Day) open at 4:00pm
Daily Specials 6:00 – Close
Sunday: Local Night: 20% off all local beers and spirits
Monday: $2 off draft beers with the purchase of pizza
Tuesday: Hillside Night, All Hillside items are $2 off
Wednesday: Burger Night, All Burgers $10, $2 off Specialty Drinks
Thursday: Date Night – Half priced bottles of wine with the purchase of Hillside/Lakeside items.