Spring Break in Duluth
As the snow begins to melt in Duluth (don't worry, contrary to what people think, the cold and snow don't really stick around here forever) and new buds begin to bloom, we offer a perfect getaway destination for your Spring Break travels. Here are a few of the sights, experiences, and memories we recommend during your next Duluth stay. 
Watch Canal Park Melt
Take a stroll on the Lakewalk as the snow melts and clears right in front of you. Stop at the small shops, restaurants, and museums along the way to see what is new in Duluth – in addition to the fresh blooms and warmth of the changing season!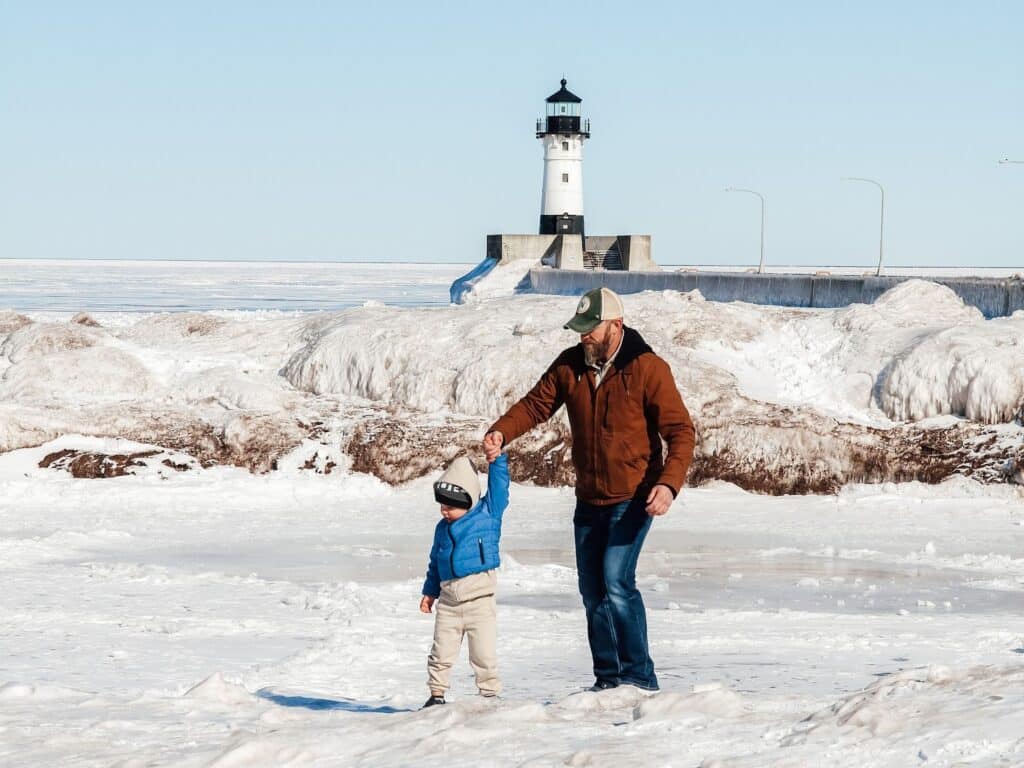 Aerial Lift Bridge and Park Point
Cross the iconic Aerial Lift Bridge and walk along the longest fresh water sand bar in the world while watching the frozen Lake Superior thaw on a warm day. Typically packed in the summer months, spring is a great time to take in the view and the waves with minimal company. While the water may still be too cold to wade into, order lunch to-go at a local Canal Park Restaurant (or Silos Restaurant at Pier B!) and enjoy a picnic outside!
Not your Typical Sledding Adventure
Spend some time with man's best friend while you learn from an experienced musher and dog sled team before heading out on the trails at Endurance Kennels. Duluth's long snow season allows extended time into the spring with these beautiful pups. Bucket list item – check
Pub Crawl 
Duluth has a plethora of options when it comes to the craft brewing scene. Whether you enjoy beer, ciders, or spirits – local businesses are sure to have your new favorite beverage! While taste testing, order some food and choose a seat on a patio for a perfect Duluth afternoon. 
Great Lakes Aquarium 
When "fake spring" hits and Duluth gets another colder day in the middle of expected sun and warmth, we recommend heading inside and checking out the Great Lakes Aquarium. With interactive experiences for all ages, the entire family will enjoy the displays and even learn a bit about the Great Lakes and all that lives within them! Explore hands-on activities, live animal exhibits, iconic overlooks of the Duluth harbor, and more! 
Glensheen Mansion
For another breathtaking indoor experience, tour the historic Glensheen Mansion. See how the Congdon family lived – featuring original furniture, portraits, and other items that made this house their home. Then, head outside to explore the beautiful 12-acre estate nestled on the edge of Lake Superior. 
After a day of spring sightseeing, come back to Pier B for a relaxing evening. Enjoy the warmth of our outdoor hot tub, watch the ships navigate in and out of the harbor while cozying up to a fire pit on our spacious lawn, and sip on a craft cocktail at Silos Restaurant. Then, wake up refreshed and renewed for another day in Duluth.